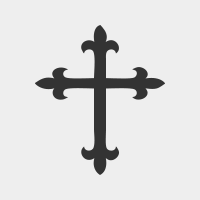 July 6, 2021
FOR WHOM THE BELL TOLLS
II Samuel 1:1, 17-27
When you read scripture, do the stories sometimes seem so irrelevant and far removed from your day to day life – that it's nearly impossible to relate to the message? Sometimes I find myself reading and re-reading the passage, just trying to make sense of it. I mean, when was the last time you had to fetch water from a communal well, make a burnt offering in temple, or tend a flock of sheep? (You get my point.)
But that's not the case with this morning's readings from Old Testament; II Samuel, and the Gospel of Mark. In today's world, everyone has experienced what David and Jairus are describing in the suffering at the loss, of a loved one. We all mourned – in our own way. Perhaps you sequestered yourself away from others in your grief, so as not to make them uncomfortable by your sadness? Or maybe you sought out the company of a few close friends and family to share your grief? Or perhaps you're the type of person who is totally comfortable sharing your grief far and wide, on social media so that everyone knows of your loss and pain. All three of these approaches to dealing with grief were expressed in today's readings – with one extra surprising turn of events; which no one predicted; one surprise – in each story.
I don't know about you; but these last couple of weeks, the Old Testament readings from 1 Samuel really piqued my interest. We heard how the house of Israel begged to be like other nations and have a King; next to seeking out that King and how the most unlikely of all of Jesse's sons – the youngest a shepherd boy was anointed by God through Samuel to be that King. And then last week how David conquered the giant Goliath with one smooth stone straight to the forehead! Now this week from II Samuel – I'm hooked. Although I normally choose to preach from the gospel stories, which give us so much hope when we feel the case is lost. Jesus heals! Jesus heals the hemorrhaging women, and raises Jairus's daughter from the dead saying she was only sleeping. But today, I felt that the rich background story of how King David rose and became king needed to be told. Because in the end, this is the story about all of our lives; the rise and fall whether personally or collectively – for all walks of life. All generations rise and fall. In fact it takes place every 80 years.
What I just read from II Samuel, talks about this generational shift. Finally, the era of Saul had fallen. And the era of David would now have a change to rise. For those of us who have been following along with these readings in 1 Samuel this last month; this is the moment we've been waiting for. David who was anointed by God through Samuel, to be the new king of Israel, was now in fact, put in the most awkward of all situations. Because, understandably, in his anointing – he made the current king Saul very jealous and afraid. It was then that Saul wanted David dead, which led to David fleeing for his life.
Now this morning we read that Saul has died. With the death of Saul, David no longer needed to fear for his life. Not only that, David finally had the opportunity to become the king. In a way, it's as if someone else got the job done for David. With all the animosity that Saul had for David, it seemed that the only solution for David to stay alive and become the next king, would be if Saul were eliminated. So, this was actually the very best-case scenario David could have possibly hoped for.
As you might recall, David had two opportunities where he could have killed Saul with his own hands, but he refused to do so. In 1 Samuel 24:6; David turned down the opportunities saying; "The Lord forbid that I should do this thing to Saul, the Lord's anointed, to raise my hand against him; for he is the Lord's anointed" David pointed out multiple times in 1 Samuel, that he would not lay a hand on the Lord's anointed. He did not even pray against him – for his demise. (Can you imagine being God? All these self-serving and conflicting prayers – whose do you answer?) It would have to be God who would judge and decide between he and Saul. If there was any avenging the wrong doings of Saul, it would have to be done by God. All would be accomplished by God's divine will, God's time, and God's plan. Isn't that the way it is supposed to be?
You see, David knew that Saul was God's divinely anointed King before him. But now, after the Lord anointed David and departed from Saul, David knew that the anointing he received didn't mean he had the right to take matters into his own hands and kill Saul. Instead, David put his trust in God. Rather than seeing Saul as a road block or obstacle to his future, David saw Saul as part of God's plan; just as he was part of God's plan. David might have been Saul's enemy, but Saul was never David's enemy. David loved Saul; but Saul hated him. David actually called himself Saul's servant five times in 1 Samuel. Thereforec did not rejoice when the king died.
Saul's only enemy in this case was himself and his vendetta, was against David alone. Not God's people or David's men. You see Saul was a good and noble king. He did not mistreat his citizens, nor lose many battles or invite a rebellion against him. In verses 23-25, David laments; "Saul and Jonathan- in life they were loved and gracious, and in death they were not parted. They were swifter than eagles, they were stronger than lions. O daughters of Israel, weep for Saul, who clothed you in scarlet and finery, who adorned your garments with ornaments of gold. How the mighty have fallen!"
No matter what Saul had done to David; David could not rejoice because Saul was now out of the picture. In fact, David did not rest until he found out the how the king died. According to scripture; David was never jealous, angry or spiteful.
Oh, that sure is easier said than done, isn't it? Story: A certain Duke of Milan was so hated for his unbearable cruelty that everybody prayed day and night for something bad to happen to him. Someone noticed that every day at sunrise a decrepit old woman entered a church and prayed that the duke would have a long and healthy life. The duke, upon hearing about this and knowing very well that he did not deserve her prayers, sent for the old woman and asked her why she prayed for him every day. "I admit," she said, "I have done this for good reason. When I was a young girl and the Milanese had a very cruel lord, I wished that he would fall from power and die. And yet, after he died, he was succeeded by another who was no better than he, wherefore I believed once more that it would be to our advantage if he were killed. Now you are our third lord, and you are more wicked and cruel than the first two. I fear, therefore, that after your death you will be succeeded by someone worse than you are; and so, I never stop praying God to let you live for a long time." The tyrant was too ashamed to put to death that little woman who was so bold to tell him the truth.
Yes, in David's great wisdom he remained innocent from harming Saul so that God's people could also recognize his death as God's will; and not as David's revenge. It was a time for this great and noble king to be grieved, so God's people needed time and space for their sorrow. Saul's death might have been seen as a break, to David and his men, but celebration was not allowed, thanksgiving was not offered, hugs, smiles and laughter were frowned upon. They did not feel vindicated or victorious at Saul's death. Instead, they were stunned, speechless and sad. For although Saul feared and loathed David; David did not see Saul as his enemy. No, but an honorable King.
David's lament today was the perfect eulogy, a response to a life well lived in service to God. It was the end of an era in God's book — and a celebration of Saul's life. David's lament was the tolling of a church bell; tolling for all of Israel. I titled today's sermon, "For Whom the Bell Tolls" which is commonly known as the title of Ernest Hemingway's novel. But Hemingway borrowed the title from John Done's poem, also titled "For whom The Bell Tolls." In his famous poem, Done explores the interconnectedness of humanity, beginning by saying, "no man is an island, but every man is a piece of the continent." Done's poem ends with following lines; "Any man's death diminishes me, because I am involved in mankind, and therefore never send to know for whom the bell tolls; It tolls for thee."
Churches used to ring their bells when a person in their community died. And what Done reflects on, is that any person's death is a loss to all of us. Just as we in the Christian church proclaim through the sacrament of Holy Communion; using these words from Roman's 12:5: "So we, who are many, are one body in Christ." Thus, what Done suggests is to not be so curious for whom the bell tolls, since it tolls for all of us.
As we know, Saul was killed along with his son Jonathan. While Jonathan and David held a special bond in friendship; listen to verse 26-27 again; "I grieve for you, Jonathan my brother; you were very dear to me. Your love for me was wonderful, more wonderful than that of women. "How the mighty have fallen!" Regardless of their love for one another; Jonathan was still Saul's heir, and prince to the throne and the house of Saul. He would have inherited Saul's throne by way of nepotism had it not been for God's anointing of David. This was God's will. Jonathan although an heir to the throne – was not meant to be king – and now Jonathan was dead as well as his father Saul.
So, when the Amalekite messenger shared this news to David, he thought David would hear it as good news: "Saul and Jonathan are dead. The path is now completely cleared for you. The world is your oyster." But upon hearing the news, "David and his men tore their clothes, mourned and wept and fasted till evening, and eventually the messenger was executed for the offense of killing the Lord's anointed." And what follows is David's lament over the death of the great king Saul and his son, Jonathan. David showed his deepest respect and love for both Saul and Jonathan, inviting the rest of Israel to grieve and honor the death of two mighty warriors.
"Never send to know for whom the bell tolls; It tolls for thee." I want to at least make mention of how I see this relating to our gospel reading today. There are two stories. First the woman who was essentially dying after hemorrhaging for 12 years. But the bell did not toll for her – by faith she reached out and touch his garment and she was healed immediately. All for the glory of God. Then as Jesus went to Jairus's house – to heal his ailing daughter, and some people told Jairus it is too late, (the bell had already tolled), she lay dead. Jesus is mocked for continuing to Jairus's house, and yet the bell did not toll for this little girl – who Jesus said was "just sleeping." God had other plans. Jesus shows us that even in the face of death all is not lost. All for the glory of God! Love and hope can prevail when we least expect it will. It is all up to God. God's will. Life is sacred and precious; whether young or old. Life is an eternal gift from God.
So, I leave you with this; as it says in the book of Roman's 12:15; "Rejoice with those who rejoice; mourn with those who mourn." Do not wish the worst for your enemy nor rejoice in their suffering. Jesus tells us to pray for them. Do not let your heart be hardened nor grow weary.
Let us pray: Merciful and loving God, sustain us in the complexity of our humanity as you sustained David—from his youth, playing the harp, leading sheep, throwing stones at giant problems, to becoming a king. We lean on your wisdom, which is beyond our own understanding; loving our friends and even those who see us as their enemy. Sometimes our hearts breaks and we lament, grieving our losses – longing for the warmth of your touch in our old bones. Lord if you kept track of all our wrong doings as we hold them against others. If you treated us the same way we treat others who sin against us—we would be lost. But we are grateful that you love us with an unfailing love. Offering us forgiveness, allowing us to begin again. Where we feel fear and anxiety today; Holy Spirit come and commune with us. Equip us, strengthen us, convict us and encourage us toward becoming a more holy and complete compassionate church. We know we sometimes push you aside, squelching your work because we are afraid. We ask that by your power you will be made known in our church and in your people. We pray that you would build the beloved community of God here in our midst. You are in control. Although we may not see it yet – you have a plan that is unfolding in your perfect time. It is no mistake that we are here at this time. You have appointed us to be your servants. Give us strength and wisdom and compassion where and when it is needed most.
Invocation: Dear merciful and loving God, you call us out of our darkness into new light offering us the grace of new life. When we see nothing but hopelessness, you surprise us with the breath of your spirit. Call us this morning out of our complacency and routines. Set us free from our self-imposed bonds, and fill us with your spirit of life, compassion, and peace as we hear your word and respond in worship and praise.
Benediction: Go forth this morning – and do unto others as you would have them do unto you and yours.