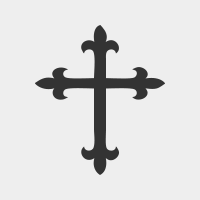 February 28, 2021
Let us pray: "May the words of my mouth and the meditations of our hearts, be acceptable, for you are our Rock and our Redeemer."
Pastor, Author and Professor; Dr. Fred Craddock's obituary read: "A preaching giant! Like no other preacher you have ever heard." He often spoke about the human tendency to shrink Christian faith to a manageable human size, to fit it into tiny compartmentalized corners of our impoverished religious imaginations. With sharp wit, he told stories about people who have taken the spacious and infinite promises of God and boiled their faith down to slogans – reducing them to bumper stickers, like; WWJD and "God helps those who help themselves." Dr. Craddock wrote many books on the "Craft of Preaching" reminding Pastors; "If there is a disease in preaching that I hear most often; it's not that what the minister says is wrong, it's that it is just too small."
We can spot reduced faith in an instant – when for instance we hear the TV evangelist shout that; "God will bring destruction upon the teaching of a godless evolution, (whatever evil that is of the day). All I hear is that God is being put into a box. If God is that small, then how can we be expected to rise if faith – and stand up to the mountains in our own life. You know the saying "Instead of telling God, how big your problems are, start telling your problems – how big your God is." If our faith is so small and weak, that we feel threatened by ideas different from our own; or the wrinkles of contemporary culture, then how can the Spirit of God move in the pinched corners of our lives?
But before we gasp – or try to pat ourselves on the back – for our own breadth and depth of faith, we should admit that shrunken faith, and squeezing God into human sized boxes IS sometimes a problem for even those of us who are most faithful. Since the only way we know God, is through our personal, limited human understanding, it can really be a challenge to change the mental images that we have held all these years. It is like we worship them, making sure that nobody can change our mind – and if they try – we are quick to respond; "who do you think you are"? I've got the truth and it is in here. > (Box)
So today Jesus wonders; "Who do people say that I am?" They answered him, "John the Baptist; and others, Elijah; and still others, one of the prophets." 29He asked them, "But who do you say that I am?" Peter answered; "You are the Messiah." 30And Jesus sternly ordered them not to tell anyone about him."
After Peter's confident response Jesus knocks down the walls, moves outside the boxes, fractures the categories he has been assigned to – as Mark continues; "Jesus began to teach them that the Son of Man must undergo great suffering, and be rejected by the elders, the chief priests, and the scribes, and be killed, and after three days rise again. 32He said all this quite openly. And Peter took him aside and began to rebuke him. 3But turning and looking at his disciples, he rebuked Peter and said, "Get behind me, Satan! For you are setting your mind not on divine things but on human things." (Not on spiritual things but into human categories or boxes.)
At first, Peter is like the picture of confidence, and sure knowledge. There's almost a smugness in his voice as he pulls Jesus aside as if setting some ground rules. "Let's talk – teacher to teacher, Jesus. It's all good. We know!" And what do Jesus' cohorts think they know? They are confident that they know who he is, and what his ministry is all about. They know how God's play book works – from O.T. prophecies. That's it! They have all the theological boxes filled; they know so much already. But it seems that Jesus' closest group of followers, his disciples (meaning students) still were not understanding him. Have you ever heard of the Dunning-Kruger effect? Where people don't recognize their lack of knowledge against people who actually do. It is obvious Peter had his own little box of what he thought the future would bring. And Jesus essentially says; "No, you don't. You don't know how God's plan will play out.
This scene is about halfway through the Gospel of Mark, so I guess you could say this is the midterm exam. Even though the disciples have been following Jesus around, and Peter has the right answer "you are the Messiah," he passes that test – but still does not have a full understanding. Peter thought Jesus was dangerously wandering into the wild and unexplored territory of the "Spirit", into the unknown, and Peter wanted to rope him back into the safe regions of we "know." So, he rebukes Jesus for saying all this stuff about the "Messiah having to suffer and be rejected and killed." Peter demands; "What kind of Messiah is that?"
You know, sometimes my own human boxes lead me to want to stand with Peter. I mean, should not our faith protect us from suffering? But when we think that way, we have to suffer Jesus' rebuke; "Get behind me Satan." Jesus is not calling Peter "Satan" lightly, but instead, Jesus is remembering his 40 days in the wilderness being tempted by fame, wealth and power. It seems that Jesus is also being given his midterm exam, being tempted again – and (of course), he passes the test.
"And then he calls the crowd and the disciples around them, and he instructs them all as to what kind of Messiah he will really be, and what kind of Messiah they are following, saying: "If any want to become my followers," he says, "let them deny themselves and take up their cross and follow me. For those who want to save their life will lose it, and those who lose their life for my sake and the sake of the gospel, will save it."
Here we now are, in the season of Lent – the season of self-denial. As Christians we are supposed to deny ourselves, pick up a cross, and follow Jesus. As we move toward the cross and prepare ourselves for His resurrection; there's no question that self-denial is a central theme. Some of us don't take Lent and self-denial quite as seriously as others, and it only means merely giving up chocolate, (much the same way I have decided this year to swear off exercise – just kidding.) And I am going to suggest that one of the most important things we can give up this year, (might be one of the most difficult) – giving up our boxes. Our preconceived ideas about who God is and what God is going to do next.
How is it that we read a few headlines, and listen to repeated commentator's scripts every day, and we are convinced we – like the disciples – "know". We have a handle on right and wrong, what's truth and what's fake. Is it the Dunning-Kruger effect again? We allow ourselves to get boxed in by ideologies we've previously formed, to the point where we can't let the spirit move us off those points. Even God. We think we know. Some people think they have all the answers, and they are "right" because they read it in the bible or heard it from their Pastor. But I have to ask; "were they there?" Did they take Greek or Hebrew so as to be able to interpret "the word" in its original form? I don't think I have ever seen people more divided into "us" and "them" as they are today in America. How are we ever going to be united, and "love" one another, if we can't even listen to another's points of view? I have heard it said; that; "one of the signs of an intelligent mind is being able to entertain an idea, without having to agree with it." This is so important these days, during these challenging times. We need to love the person even if we don't love the idea. One thing we can give up for Lent this year is our boxes – so that the Spirit of God can move again in our lives. John 3:8 says; "The wind blows wherever it pleases. You hear its sound, but you cannot tell where it comes from or where it is going. So, it is with everyone born of the Spirit."
It seems that Peter was taking Old Testament prophecies – to explain how the Messiah would fulfill the promises of God. But Jesus goes where the Spirit has never blown before. Like; where else are we told to strive to become followers? Nobody gives awards or recognition for their contribution as a community follower. Nobody frames their résumé to highlight where they exercised strong "followership" in their work. Nobody's parent's heart swells with pride when someone tells them; "You know, your kid is a real follower." In fact, when "following" comes up at all, it's usually negative. Don't be a follower, be a leader. Don't follow the crowd. Being a follower is weak and passive. It is for people who can't think, or act for themselves. In fact, there is only one place I can recently recall where I am encouraged to become a follower: social media; like Twitter and Facebook. Social media is all about following. Social media; a place where you can connect with other people online, by choosing to "follow" them. If there had been social media in the first century, Jesus would have had a lot of likes and followers.
But how do you "follow" if you are always leading; when things are already decided? To be a follower of Jesus Christ is to release our predetermined boxes and let the Holy Spirit blow and move where you cannot even imagine. As Steve Garnaas-Holmes says, "the cross in Jesus' day was not a logo or something one wore around their neck. The cross was an instrument of pain, shame and absolute loss and death. It was a real weapon and the only way to, 'take it up,' was to become its real victim." When Jesus picked up his cross, it was to set himself against the Roman Empire and the Temple authorities; against the ideology of the world that oppressed and shackled God's people, and against everything that hindered the breakthrough of God's Kingdom. He picked up the cross to go to his death – literally. And that is something that Peter (understandably); had a hard time accepting. And Mark's gospel says; every one of Jesus' followers must bear a cross. Does that mean that every one of Jesus' followers will face this same cruel and tragic death? No, not literally.
"Following" Jesus during this season of Lent require a lot more than clicking a button and keeping up with him on social media. Boxes are like our comfort zone – or so we like to think. But people who live in boxes, leave no window open for the wind to blow or the Spirit to move – because they already have it all figured out. "Auguste Rodin was a wonderful French sculptor who one day found an enormous, carefully carved wooden crucifix beside a road. Rodin bought that cross and had it carted to his home. But when it arrived, he found that the cross was too big to fit inside his house. So, what did he do? He knocked down the walls, raised the roof, and rebuilt his home around that cross." So, are you ready to take up the cross (which breaks down walls) and follow Jesus, making him the center of your life and home? "Take up your cross and follow me," Jesus says. What greater call could we ever accept than that?
Let us pray: Oh God, we thank you that you have accepted us into your Kingdom and with this acceptance, we belong to you and are loved eternally by you. Your patience is incomprehensible. Your everlasting arms never grow weary of embracing us – yet we have allowed opportunities for closer relationships and letting the Spirit have its way with us slip through our fingers because we hold to tightly to our boxes and what we think we already know. You have encompassed our shoulders with the warmth of acceptance – yet we act frozen in the obscure fog of self-pity. Oh God purge our insensitivity to real needs that cry out for frequent acceptance. Replenish the dry lakes of our unmet needs with the refreshing springs of your mercy. Thrill us a new with the rebirth of love and understanding for others especially those with different ideas than our own – as your Spirit drives us into unfamiliar places. We need this particularly during this Lenten season of self-reflection and self-denial. Give us strength to do your will. God so many people are hurting. So many in the hospital, so many grieving, help us to be present to them at this time; we lift up the names of: (read of names of those mentioned today during joys and concerns) then end with "we pray this in Jesus name who taught us to pray together saying; "Our Father, Who art in heaven………."
Invocation: you have approached us and have shown us the human face of your love in Jesus, your Son, our Savior. He revealed your love and mercy by living as he did—serving others and accepting them as people made in your image and likeness. He pointed us towards a world in which each and every person could realize his or her identity as a precious child of yours. He even gifted us with the Holy Spirit so that the very fabric of our existence is woven with the thread of his life. May this time of worship be a true reflection of our thanksgiving, wonder and praise over such blessings. This we pray in Jesus' name. Amen
Benediction: Fill us with the strength to take up our cross and follow Jesus, that we might have the abundance of true life you intend for us and others may see your love and grace at work in us and follow with us as well. May the Love of God the Faith of the Lord Jesus Christ and the Fellowship of the Holy Spirit be with you today this week and forever more……..Amen!
Rev. Jil Jennewein