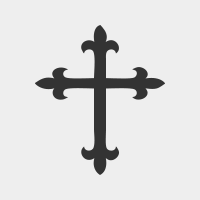 March 7, 2021
Well, today we cover the gamut in our worship service. Our Prayer of Confession recognizes the gospel lesson from John this morning; (which is about the casting out of the money changers, which I have preached about fairly recently); the Call to Worship, reflects the Old Testament lectionary reading from the book of Exodus, about the10 commandments; which I too preached on recently, last year during Lent. And we all we all know and can easily recite the 10 commandments without another sermon; which is why I landed on preaching from the Epistle lesson today from the 1st chapter in 1 Corinthians.
So, the Old Testament Exodus reading is about the 10 commandments, or God's laws. The New Testament gospel reading from John clearly shows Jesus enforcing some of those laws as he over turns the money changers in the temple court. And the Epistle from 1st Corinthians talks a lot about wisdom and foolishness.
Rules, rules, rules. Life is full of rules. At home, at work, at school. Do you remember your first day of elementary school, that day when every teacher's first assignment given, was to make sure that their students understood his or her classroom rules were going to be, and the consequences for breaking those rules? Explaining those rules was kinda big deal, because they had to make sure that their message was clear from the "get go", this is how things are going to operate in my classroom. Before any real learning began, the teacher had to explain – the rules.
I remember in my 1st grade class, Mrs. Smart had a list on the wall of her class rules, and another list of the consequences. If you broke the rules, the consequences were that your name was written on the chalkboard for everyone to see. If you broke the rules again, Mrs. Smart would place a big check mark beside your name. That was bad. If that happened, a note would go home to your parents. Well, I was a very social child. I loved to go to school to see my friends. My name got put up on the board quite often, but never a check mark! The last thing I wanted was a note going home to my parents! I learned pretty quickly, (like most of the other students), exactly how much I could get away with, without getting another check mark.
A friend of mine who is a first-grade teacher; said her system is somewhat different these days. Rather than just focusing on and punishing bad behavior, today, many teachers are just as likely to reward good behavior, and they indicate this by moving a clothespin that has your name on it up or down on a rainbow that is displayed in front of the class. Everyone starts each day on green, a good color to begin with. Do something good, and you "clip up," to yellow or an orange. But if you break the rules, you get "clipped down" to blue or, God forbid, purple. As my teacher friend was explaining this to me, I had to laugh when her daughter piped in saying; very matter-of-factly; "Yeah, well in second grade, the teacher won't give you a warning. If you do something wrong, you just 'clipped down.'" I thought to myself: I guess second grade is where it starts to get serious. Choices and consequences in life.
Now, just a refresher from the book of Exodus; when the God's people are delivered from their captivity in Egypt and they make their way, (with God's help), through the parting of the waters of the Red Sea, Moses goes up Mt. Sinai to meet with the Lord, and when Moses comes down, he doesn't have a rainbow chart and clothespins. He has ten very powerful, life-giving commandments that get engraved in stone. And all the Hebrew people learn, like 2nd graders, that this is where it starts to get serious. God's rules begin. Choices and consequences. These are the Ten Commandments, which we all learned in Sunday School. These are the basics of living a "God fearing life"; and God hopes that his poeple get the message: #1: that they are God's chosen people. #2. They are free. Freed, from slavery because God is a God of freedom and hears the cries of oppressed, from his children whom he loves.
These new (old) rules all flow together very logically and lovingly, starting with a statement of grace: "I am the Lord your God, who brought you out of the house of slavery." Right from the very beginning, before God's children are asked to do anything, God reminds us, whose we are. And then the next 4 commandments focus on the relationship between God and God's people, and the final 5 focus on God's people (our) relationships between one another.
But my question is do these classroom rules work? I mean did God's people get it? Did they stand the test of time? It seems to me that over the centuries, God's people begin to see God's rules, as nothing more than a list of suggestions. Rather than viewing them as God intended, as a gracious gift that defines the life of a free people; it seems to me that God's people somewhere along the line saw them as foolishness, started figuring out a way to skirt around them, and make their own rules. Somewhere along the line people began to say: "Well, if I were God….I would do it this way." People are pretty clever, we think we are pretty wise, and most of us know how to play a system. We know exactly how far to push the envelope. Go to confession, make no changes in your life and go to confession again. It's all good! No check mark beside my name. Or some have become so completely oblivious and disrespectful to God and God's creation they can rack up dozens of checkmarks and not really care about it. "Yeah, so? What are you going to do about it? Life is good!" I don't see any immediate consequences here.
That, in a nut shell, seems to be why we are, where we are, in our world. God sends prophet after prophet in order to call God's children back to a covenant of faithfulness, back to the life God intends for us; but prophet after prophet are seen as foolish, therefore ignored. As 2 Chronicles reminds us; "…they mocked the messengers of God, and despised his words, and scoffed at his prophets, until the wrath of Jehovah arose against his people, till there was no remedy." It amazes me that God's wonderful words of life-giving hope and the wonderful relationship of grace that they are meant to form between God and God's people get used and abused and set aside. It is as though we want to make our own rules. "Well if I were God…. let's do it this way. My way. A better way." As if we are all wise, knowing better than God. It is no wonder God's prophets were mocked. Because they went against the status quo and ways of the world. They were not tuned in and turned on, to the mainstream news; they were tapped into God. But not God's people, therefore God's children had no ears to hear God's prophets.
As an example; remember the lesson from Genesis about Noah I preached on before I left? And how God said in Genesis 9:3 "Every moving thing that lives shall be food for you; and just as I gave you the green plants, I give you everything." God created everything and called it good and gave it as a blessing to us and what do we do? We think we can play God and make it better with gmo's genetically modifying our fruits and vegetables and now synthetic meat. Why? For profit. (Not prophet.)
Which brings us to the New Testament message from the gospel of John. Along comes a new prophet who comes to the temple during Passover and finds all those manipulative systems of religion with their tables selling animals for sacrifice, along with booths where you can exchange your Roman coins for currency that Jewish scribes and Temple leaders would accept. And this man, Jesus, gets angry. In a very vivid scene of chaos, he makes a whip out of cords, he starts overturning the tables and driving out the merchants. But if we're listening, this is where it really gets serious, not second grade nor the 10 commandments. New rules! A new messenger. A new covenant. We have a choice. We can either think we know best, and make things up as we go along, or we can realize that the message is Jesus, himself. Jesus' ways are not the worlds ways. As Jesus says in John 14: "I do not give to you as the world gives;", The worlds rules always changing moving the goal post for us; nor does he come like all the other prophets before him, bearing the message of God's forgiveness. Jesus becomes the forgiveness, himself. God never changes. What we learn from Jesus, you see, is that God's message is not going to get across to God's people until God's message gets a cross. Because of free will, which is the tendency to think that we know better than God, none of God's love and grace and forgiveness have been getting across to us – until now. In Jesus the message gets across to us. Jesus, the message, gets a cross.
Just as the story of Noah in Genesis reminded us 2 weeks ago; we got it wrong and then God destroyed everything with a flood, but then afterwards he realized that we are his creation, his children whom he loves, and he created us this way, with free will to choose, sometimes we are going to turn our backs on God. But; Genesis 8:21 says; "never again will God curse the ground because of humankind, for the inclination of the human heart is evil from youth; nor will I ever again destroy every living creature as I have done." God promises never to destroy his creation. Instead he gives us salvation.
It is something that never really seems to make sense: God's ways seem foolish to the world and those who think they are wise – wiser than god. As the apostle Paul puts it, "for the message about the cross is foolishness to those who are perishing, but to us who are being saved, it is the power of God." For the message about the cross makes absolutely no sense at all to those who are still trying and trying to keep their name off God's blackboard. But for those who are aware that we will always fall short sometimes; the cross is salvation. It's the teacher taking a giant eraser to the chalkboard and saying, "I love you anyway."
Rules, rules, rules, life in this world is full of rules from the beginning of all time and forever. Now, however, I think it is important that we ask – just who makes the rules for us – that we are going to follow, the government? Our Pastor? Our Presbytery? Or God. We are God's children and God's ways are not our ways. They seem foolish and often do not make sense. Thank goodness for the foolishness of God. Our names have been erased from the blackboard. I'm so glad I am not God and don't have to make up new rules. There is only one rule that matters – as 1st Corinthians final verse reminds us this morning; "He is the source of your life in Christ Jesus, who became for us wisdom from God, and righteousness and sanctification and redemption, 31in order that, as it is written, "Let the one who boasts, boast in the Lord." So remember this above all else there is only one rule that matters; "God is all."
Let us pray: "Oh God, we crave your blessings this day of rest and refreshment. We pray that not only our bodies, but our souls will find refreshment. May Jesus Christ be today the companion of our thoughts and may our cup be emptied of thoughts that have to do with what we want and what we feel we need – but fill our cup with what you would have for us as we take your cup this morning. Let this be a day for Thankfulness. We give you thanks for this day of rest from the daily routines. And an invitation to keep the day holy for you. We thank you for this house of prayer and for the ministry of public worship and the freedom to enjoy it. We thank you for the bread that is to be broken together, your word which was read, and the music which has uplifted us – and the day's activities ahead of us. We thank you for our friends, family and loved ones wherever they may be today. We are grateful for the peace you have put in our hearts and we pray that the spiritual refreshment that you give us today will not be left behind and forgotten as we return to the cycle of common tasks. Help us that we may take time away from our busy schedules this week to be with you and listen to the prayers that you would have for us. We ask that you be with those who cannot be with us
Invocation: Lord we are always so busy, even during lockdowns and these 40 days where we are to slow down and reflect during Lent. It is a relief to put behind us the busyness and anxieties of this week. Now it is a good time to reflect on our response to the people and events of our lives. To be thankful for those good things that have happened that we have celebrated, and to consider the implications of our long-term commitment to our Lord and Savior. Let us rejoice today in worshiping you and find gladness in the singing of your praises. You are our God and we are your people. Bless this worship experience to that end. In Jesus name. Amen
Benediction: May you go forth this morning living today and this week as your prayer to God – Your radical response.to the gifts God has given you. For we are still God's people.